MEBROM DRY Super Desiccant absorbs moisture to lower humidity in containers, and is the only 3-in-1 product to protect goods from moisture damage, odors and molds. MEBROM DRY is the most efficient and economical desiccant and is also perfectly safe to the environment. MEBROM DRY offers you the assurance that your goods will be transported with zero risk of destruction by humidity and will reach their destination in perfect condition.
Why do you need MEBROM DRY?
MEBROM DRY absorbs more moisture for longer periods
and at a lower price than competing products.
CHARACTERISTICS OF


MEBROM DRY
Depending on the length of the voyage and the range of temperatures encountered, the majority of goods will only require 3kg to 10kg of MEBROM DRY Super Desiccant for a 20-foot container or 10kg to 14kg in a 40-foot container to be perfectly safe from moisture damage.
Installation is easy. First, the ventilation inside the container must be sealed with plastic tape. Then, the MEBROM DRY packages just need to be mounted in the container corrugation, by hanging its plastic hook into the metal loops below the container ceiling.
MEBROM DRY is made from non-toxic, recyclable materials and food
grade components, so the contents of each bag can be disposed as non-hazardous organic waste into an appropriate container. Also, the polyethylene and polypropylene bag is recyclable.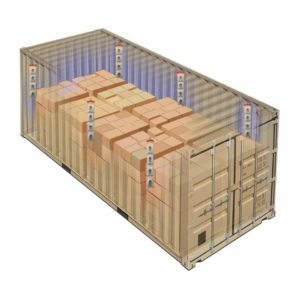 Rice and agricultural products






MEBROM DRY comes in different packaging sizes to accommodate all types of export products from 2g bags to 1kg multi-bag strips. Also, MEBROM DRY products can be made-to-measure to suit your specific needs.
For more info about MEBROM DRY applications and target goods,
just contact us directly.